Pamper Parties Oxfordshire
The Ultimate Beauty Lesson Party!


Learn how to care for your skin, hands and nails, and how to apply make-up!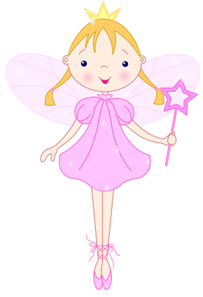 This is ideal party for older children who want to learn how to look after their skin properly, how to keep their hands and nails looking nice, and how to apply make up (age appropriate).
We start with skin care, looking at how to keep skin clean and moisturized. I will teach how to use cleanser, toner and moisturizer using the Birthday girl or boy to demonstrate on, and the children will practice on each other. Party guests will also get treated with a lovely face mask. I will then move on to teach how to care for hands and nails and the children will enjoy giving each other manicures in preparation for a professional polish by me later in the session. The next part of the party will include a make-up lesson, again providing the Birthday host with some pampering! The focus will be on how to use make-up to draw attention to natural features, explaining that often less, is more! The children can then use my kits to practice on each other. Whilst they do this, I will treat the children all to a professional polish, showing how to apply nail varnish effectively. The party goers all get a goody bag to take home with them so they practice their new skills, and the birthday host also receives a memory book with a page from each guest!


Includes:
2 hours of non-stop party fun and pampering!
party invitations
permission forms
party bags with pampering goodies
achievement certificate for each party guest
keepsake memory book for the birthday child!
This is the Ultimate Beauty Party! A lot of fun will be had by the children, whilst learning essential skills that will help establish good skin and hand care routines.


Jos, Witney
"From contacting karen right through to the end of the party, Karen made the whole event stress free. the girls all really enjoyed it and even learnt some new tips.
Karen you made having a 13 year olds party stress free and full of fun."
Heather, Carterton
To make a party booking please call (01993) 891218 or click
here
Make up parties in: Abingdon, Banbury, Bicester, Carterton, Didcot, Kidlington, Oxford, Witney, Woodstock and beyond!
Facials, Face Mask and Nails Party


Pamper Parties Oxfordshire, Witney, Oxfordshire (01993) 891218

©This website is copyrighted under law. Wording, images and concepts remain the property of the owner.