The Pamper and Craft Party
For children who enjoy a little pampering and love their craft activities!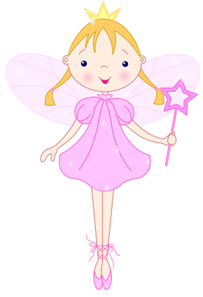 This is a fusion of the Hair, Make-Up and Nails Party and Craft activities. The Pamper and Craft Party is a gentle introduction to pampering, ideal for a first Pamper Party. The children have their hair crimped or curled, have their nails painted and we carry out hand massages. As well as pampering, the children get crafty decorating a crown and making a bracelet. The birthday child also receives a memory book with a page from each guest to remember their special party. The perfect party for ages 5-7.
Includes:
2 hours of non-stop party fun and pampering!
party invitations
permission forms
party bags with items made, hair accessories, nail file and Haribo sweets
achievement certificate for each party guest
keepsake memory book for the birthday child!
To make a party booking please call (01993) 891218 or click here
Pamper and Craft parties in Abingdon, Banbury, Bicester, Carterton, Didcot, Kidlington, Witney and beyond!
©This website is copyrighted under law. Wording, images and concepts remain the property of the owner.